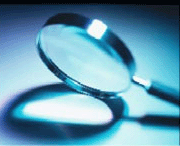 India, with its varied cultures and customs, presents a complex psychographics and demographic customer base. Each state in India is slightly different from the other with respect to the language people speak, their eating habits and their perceptions. Under these circumstances it becomes imperative for a marketer to understand these nuances better so as to be able to identify and cater to their market segment effectively.
The Banyan Tree helps its clients with indepth Market Research and analysis in both qualitative and quantitative fields. With its team of domain experts, researchers and the use of advanced statistical tools, The Banyan Tree is equipped to carry out Market Research studies in diverse markets and geographical locations. Our studies have ranged from the Service Industry, Consumer goods to Software and Engineering products.
The Banyan Tree has built strong capabilities in designing questionnaires, data collection, data processing, interpretation and analysis. Our strength comes from the in depth knowledge of the Indian market, continuous tracking of the key sectors, constantly growing statistical database and our panel of domain experts. Our experiences with clients from different parts of the world have helped us achieve high quality standards in our Market Research assignments.
Our Market Research services include Qualitative Research, Quantitative Research, Market Potential Analysis, Segmentation studies, competition analysis and Product Acceptance Studies.